School has begun for most everyone by now... Fall is just around the corner...Well, not for us Arizona folks, because here "fall" is some mysterious notion. No leaves changing color, no welcome breezes flowing through your hair, no warm fuzzy sweaters... Just a slight dip in the temperature here... Maybe I'm a little bitter at Arizona's so-called FALL. [especially since it's still a 100+ degrees outside] Yep, this is the time of the year I knew I would
really
miss Provo.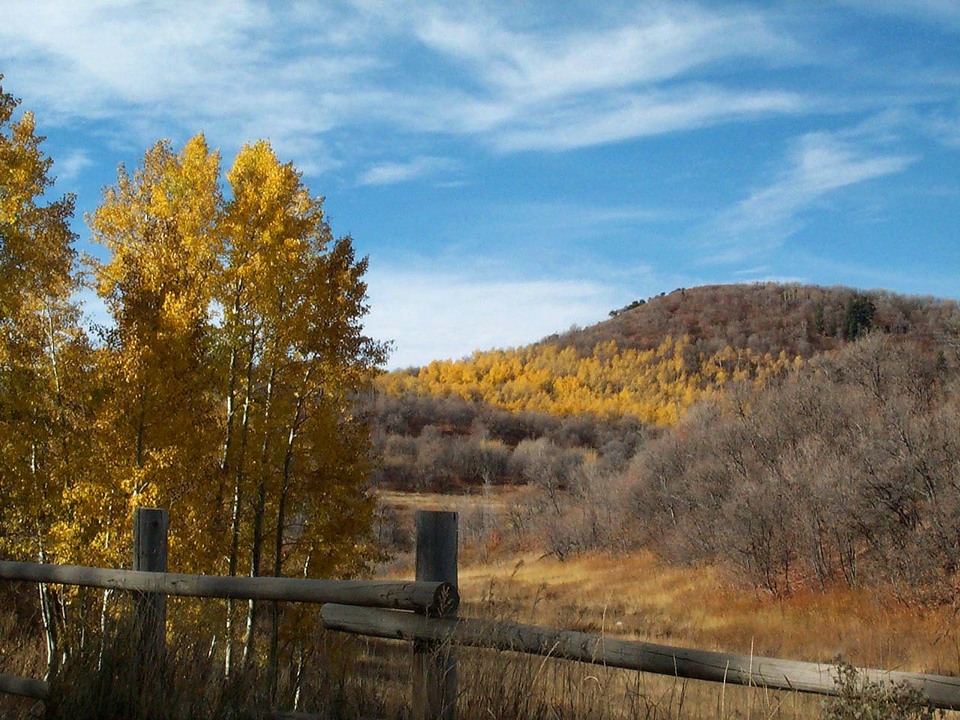 Last year around this time, I was introducing myself to my new BYU ward--I hate talking about myself [hi,
awkward
] and so I usually just drop my name and the minimum required "where are you from, what's your favorite color and your favorite thing about such-and-such." This time it was "what is your favorite thing about fall?" Before revealing that answer, I feel it important to preface with some history of my life.
September 2006: Angela starts her freshman year at the much esteemed university that is BYU. Upon attending a "pep rally" of sorts and brushing shoulders with the ever so famous COSMO, a Zoobie is born.
Fall 2006: Angela, complete with student All-Sports Pass and adorned with Cougar paraphernalia, attends all football games and occasionally looses her voice. Yes, she's one of those people.
November 25, 2006:
Angela views one of the greatest plays ever in the history of EVER. Intently watching from an airport terminal, she instantly falls in love with John Beck. 33-31.
Fall 2007: Angela, as much a fan as ever attends all the home football games sticking out the intense heat, rain and snow. [we will fight, day or night, rain or snoooow!] She even travels to Sin City with some friends to attend an away game.
November 24, 2007:
Thanksgiving break. Angela leaves AZ early to firsthand cheer on the Cougs at the BYU vs. Utah game. Insane? I think not. 17-10.
Fall 2008: Angie's love for football ebbs a little as it is replaced by a certain handsome fellow (Stu) but is also heightened because of his complete love for it as well. Ah, it was meant to be. [just a little background on Stu: he played football all his junior life and in high school, he was kind of a beef cake. He was raised on wheaties and ESPN and his parents are BYU alum. He wore cleats to on the first day of kindergarden and slept with a football. He is more into college football than anyone I know. Basically, he was born into the Zoobie covenant.] Together they watch film and analyze plays, suggesting to Bronco what needs to be done to win the Mountain West. [okay false, but that would be awesome] With Jdawgs dripping of special sauce in hand, they enjoyed many a game at Lavelle Edwards Stadium together. [true]
November 22, 2008: Stu and Ang watch the Utah game via television with friends. They weep together over Max Halls 5 interceptions and BYU's embarrassing loss.
December 2008: Stu and Angie marry and begin their lives together, in the valley of the sun. Yep, no more Utah for them...
Summer 2009: Stu talks Angie into buying BYU season tickets for the 2009 games. (okay, to be honest, he didn't have to work too hard to convince me it was kind of a necessity..) They start making plans for the 10+ hour drives up to Provo every couple weekends come September.
So... To answer the question, my favorite thing about fall is:
BYU football
.
[and pumkin flavor. and tights.]
Mmhmmmm... But I am nowhere near Stu's excitement level right now. He
lives
for football season. (and me, I think) We are going to Texas this weekend---first game of the season, against OKLAHOMA. If you are a college football buff like my hubs, you know that is a HUGE deal. Stu's dad put in a bid for these tickets
months
ago, so yeah, it really wasn't a question whether we were going or not.
ra-ra-ra,ra,ra! ra-ra-ra,ra,ra! RA-RA-RA,RA,RA!
GOOOOOO COUGARS!!!
***Some events and descriptions in this post were altered and presented a bit more extreme than is reality. I am SURE this post makes me look like a totally crazed and obsessed football fan, and to some degree, it's true. But not totally.