The last regular season football game for the Cougs is always against their rivals, Utah. This year, the game was at BYU so of course Stu and I had plans to go since the beginning of the season. So, after getting up at 4am on Black Friday and scoring some major deals with my cousin, Stu and I left on our 12 hour drive to P-town. (Stu is too good to me, he let me sleep most of the way)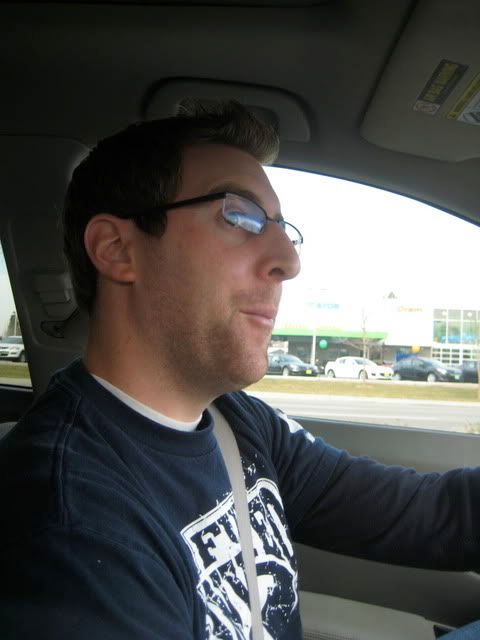 We scored some great 45-yard line seats and gave the others to Tyler and Brittany so we could all sit together. SOOO cold, but so fun!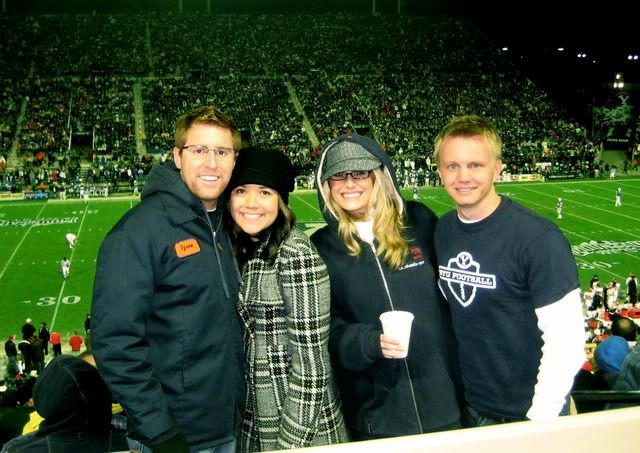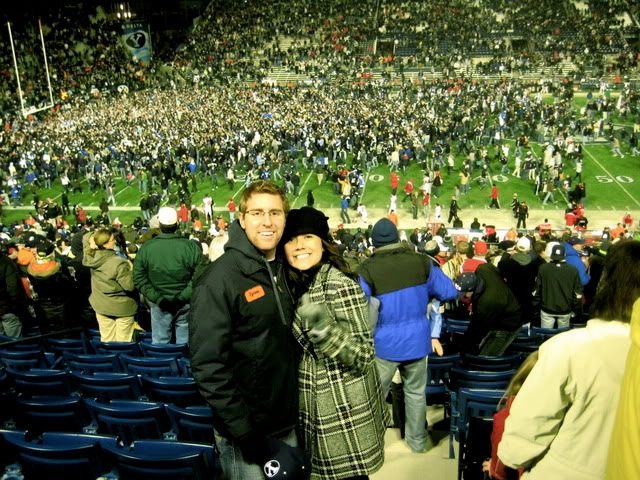 The whole DAY worth of driving (plus the 3 hours at the Hoover Dam) was definitely worth it! The game went into overtime, a total nail-biter, but BYU pulled through in the end and won it by three! Look at the crowd that rushed the field after the game, so sick.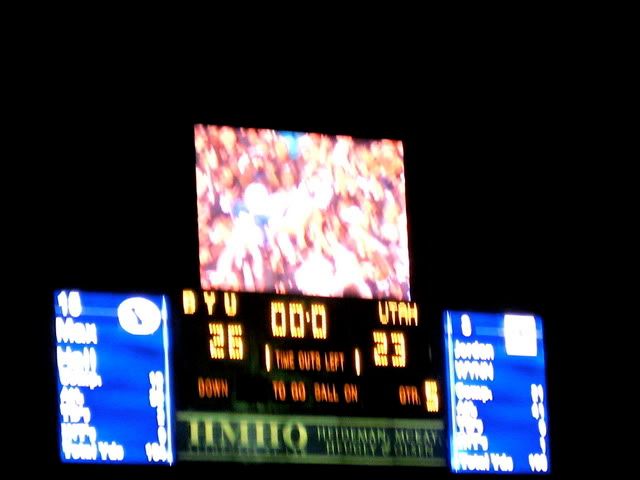 I think we might have to get season tickets again next year... WE LOVE OUR COUGS!!!