Geez it seems like we didn't even have time to enjoy the summer, and now it's almost over! We know we MUST be
grown-ups
now, we hardly did any of the typical "summer stuff" that you get to waste all your days doing while you're a kid. I think we went swimming TWICE? And I am really lacking a nice summery tan :( booo.
We are having a good time though, no doubt about that! Here are some of the things that we have been up to...

Baseball games!!! [yes, again.] Every once in a while Stu's "Uncle" Paul (he's not really his uncle, but we pretend because he's like family) gives us GREAT tickets right behind the visitors dugout. We have fun jeering along with all the hardcore fans, we both love the vendors that walk up and down the aisles too. "lemonade, lemonade-just like your mamma made" hahaaha. THANKS Paul!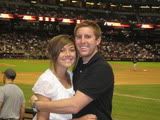 Ps I feel like I look really gerbil-ish in this picture.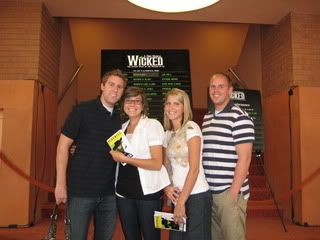 WICKED! Oh my gosh
AMAZING. We doubled with Tan and Ave, bought LOTS of candy to take into the theater, and seriously enjoyed the show. I
really
recommend it! Avery and I can't get the incredible songs out of our heads!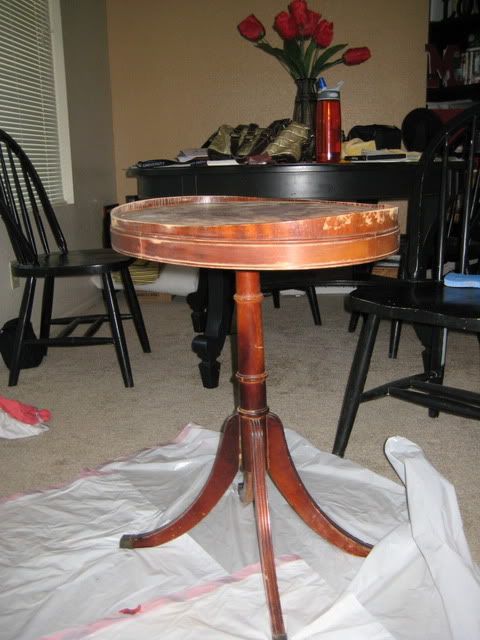 This has been my new project for the past little bit. I got it at goodwill on half-off Saturday for only $5! I have been sanding it down mercilessly to get that nasty red varnish off and then I am going to spray it a cream-ish color (which doesn't match any of the colors in our apt currently, but I am thinking for the future milne home-I'm getting a little tired of the BLACK everything.)
This was Stu's life for a few weeks, real estate school for
9+ hours a day
. (no that's not him, and no this isn't really his school. I google imaged.) Now he's just studying like a mad man to pass the ridiculous test!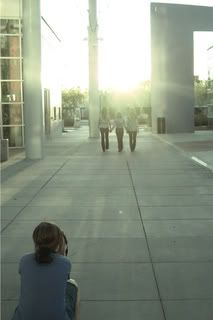 And this is what I've been up to, taking pictures. It's been really fun and I even have some sessions set up for the next couple months!
An episode or two (or four) of Alias has been part of our daily routine since we've gotten hooked. We just started the last season though and are a little sad that it's almost over.. And I am really kind of upset with where the show is going, but I don't want to ruin it for you so I won't share details. Go rent it!
[Speaking of renting.. I feel a need to watch Billy Madison sometime in the near future.]
We start school again on Monday!
Stu is taking more business classes (econ and accounting, not so fun) and I'm finishing up my two last prereqs for hygiene (microbio and the 2nd half of anatomy) and taking a photo class! Wish us luck!
We hope you had a good summer too!
What was your favorite part of summer?