This year was mine and Stu's first Christmas together as our own little family! But that definitely doesn't mean we spent much time "just us" since we have two families here to share the holidays with. Christmas Eve was spent with Stu's fam and we did Christmas day with mine, it was the best!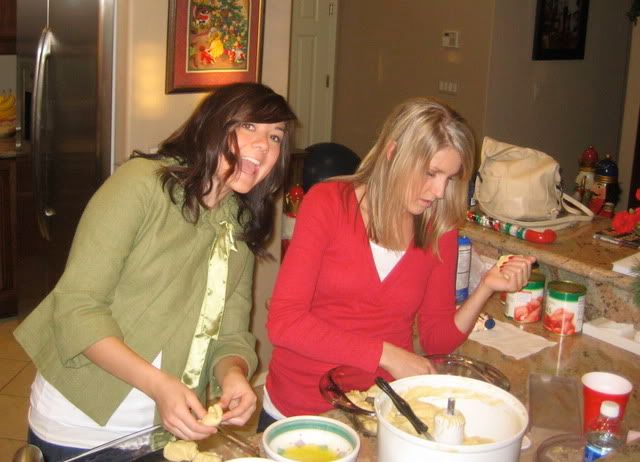 Ave and I making Jodie's orange roll recipe... Mmmm. Actually we were really nervous we were going to ruin them hahaa.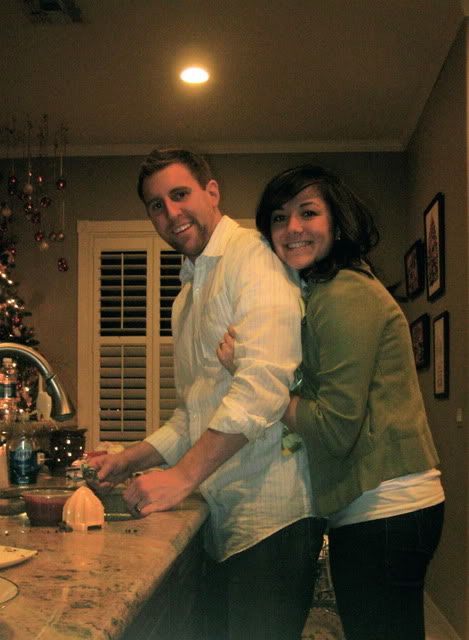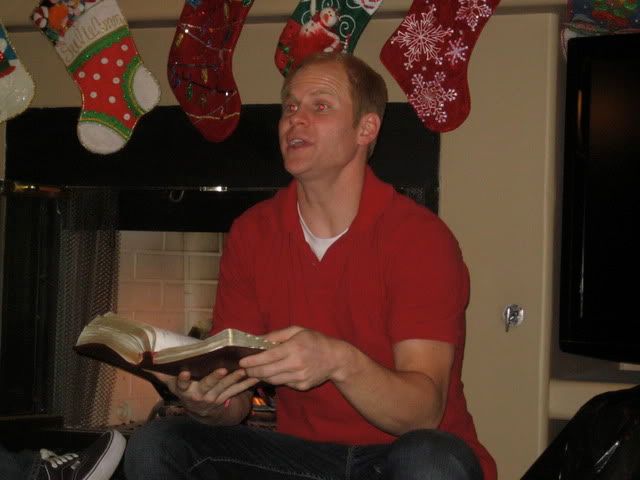 Graf read Luke II to the family as we sat around the fire.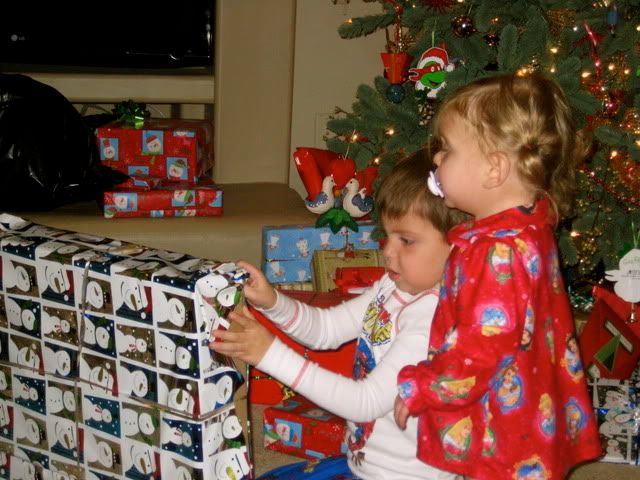 Bens and Bels opened our gift to them, it was so fun to see their excitement!
Grandpa Milne kicked my butt in Wii baseball and bowling...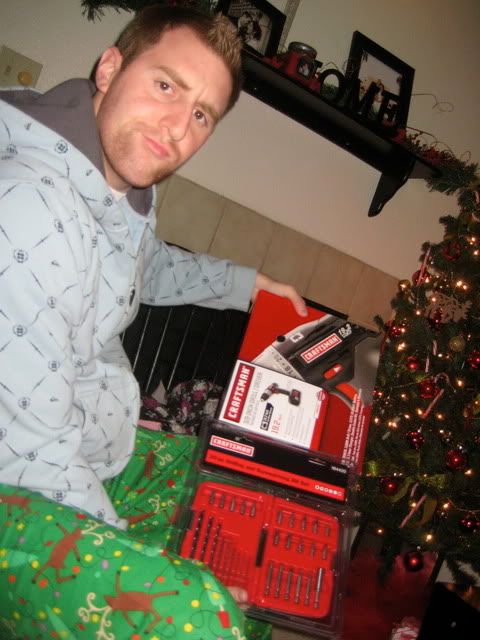 Stu and I did open gifts from each other Christmas Eve and I was so excited to see Stu's face when he opened his new set of manly tools! Actually he already saw them because I bought them on Black Friday, but I wanted to wrap them anyway :)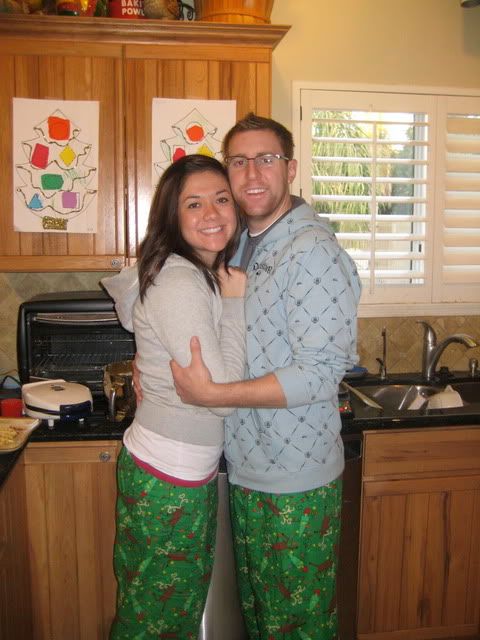 Christmas morning we headed over to my parents to make breakfast in our Christmas jammies. It was amazing! Big Christmas breakfast is kind of a Willcox fam tradition and we aren't allowed to open any presents until after we're all completely stuffed. No objections from me.
Dad and Rebecca were a little drained after all the gift-opening..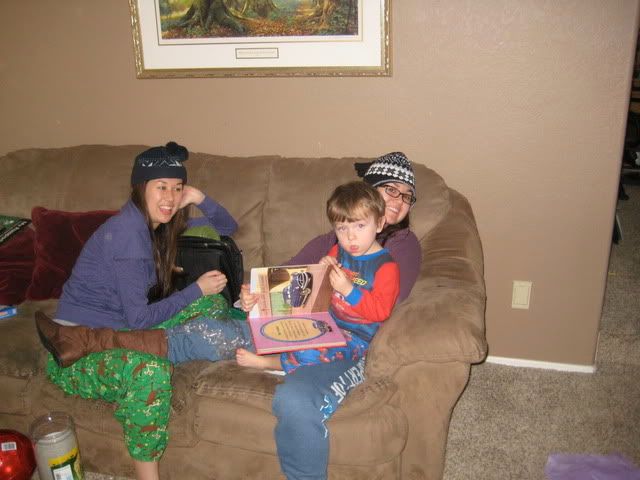 We sat around surrounded by wrapping paper and played games for a while, karaoke-d it up on the Wii, ate some leftover breakfast, sang some more on the Wii...