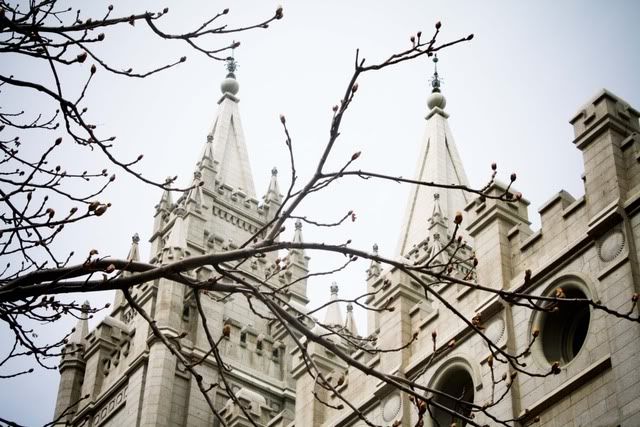 "...temple work crosses worldly boundaries to bring eternal blessings to

all

the inhabitants of the earth. The temples of The Church of Jesus Christ of Latter-day Saints are truly built for the benefit of all the world, irrespective of nationality, culture, or political orientation."


"The temple teaches us about the sacred purpose of life and helps us

get our true physical and spiritual bearings.

"

"The temple recommend is a

symbol of our faithfulness

and determination to serve the Lord."

Pres. Dieter F. Uchtdorf

"Every foundation stone that is laid for a Temple, and every Temple completed,

lessens the power of Satan on the earth, and increases the power of God and Godliness.

"

Pres. George Q. Cannon (the beloved Cannon Centers' namesake)
Just a few of my favorite thoughts from this months First Presidency Message. Oh how I love the temple.